Welcome,
Guest!
Would you like to
log yourself in
? Or would you prefer to
create an account
?
* An account is not required to make purchases with Paypal.
Due to retirement, some burners are not available - please contact us for more information
Based in Redruth, Cornwall, we are a small family company formed in 1999 to manufacture Pastille Burners and Fragrant Pastilles.
Our Pastille Burners are manufactured from selected hardwoods obtained from sustainable sources and by using the natural colour of the woods. We highlight and accentuate the different aspects of each Pastille Burner.
The Fragrant Pastilles are made from wood flour impregnated with blends of natural and synthetic fragrances so you don't get the after effect that you get with incense.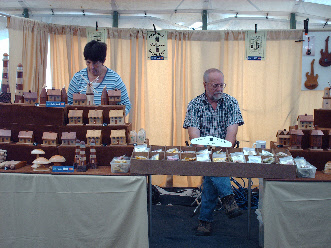 CPB at GDSF, 2009